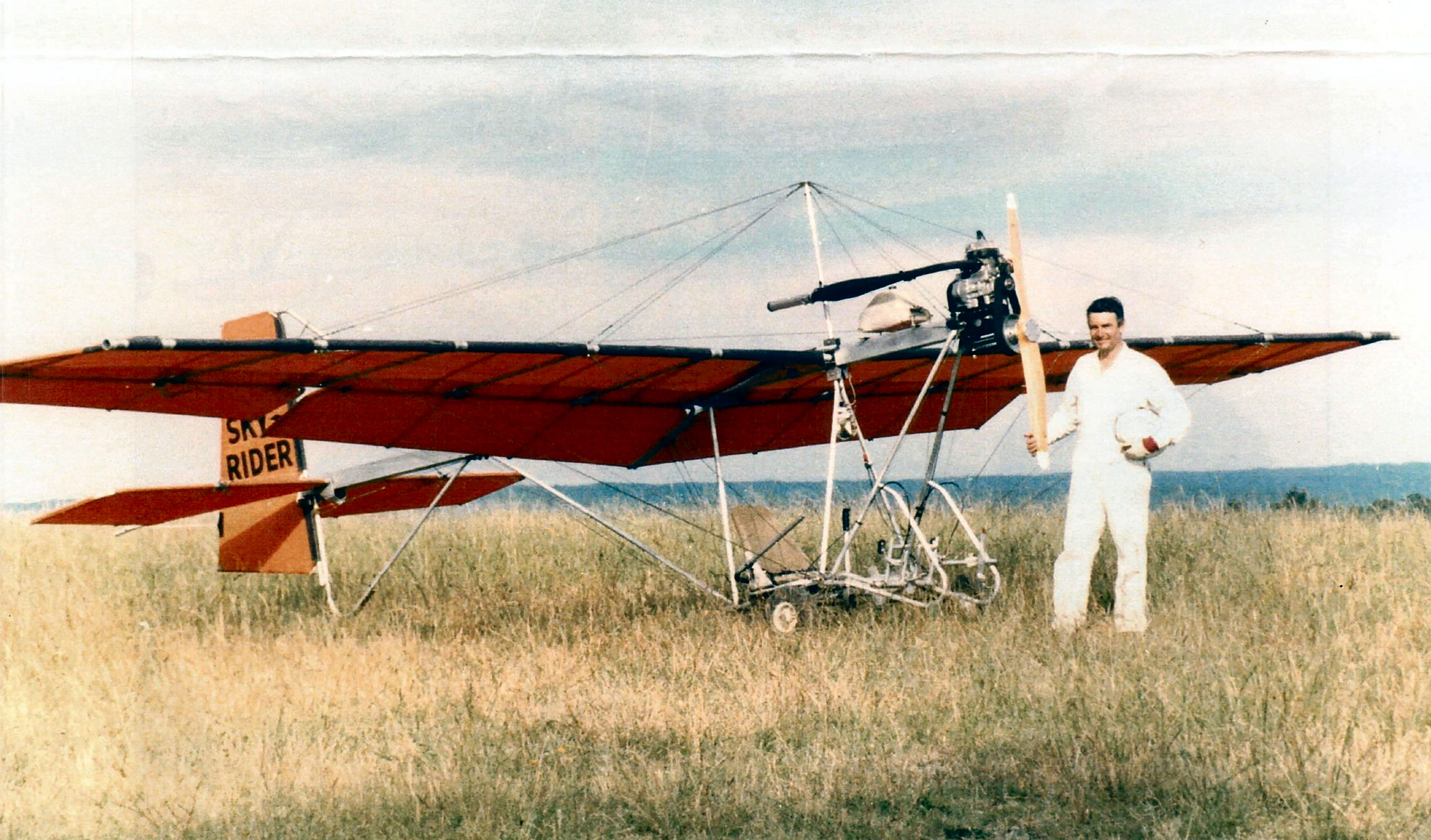 Kimberley Sky Rider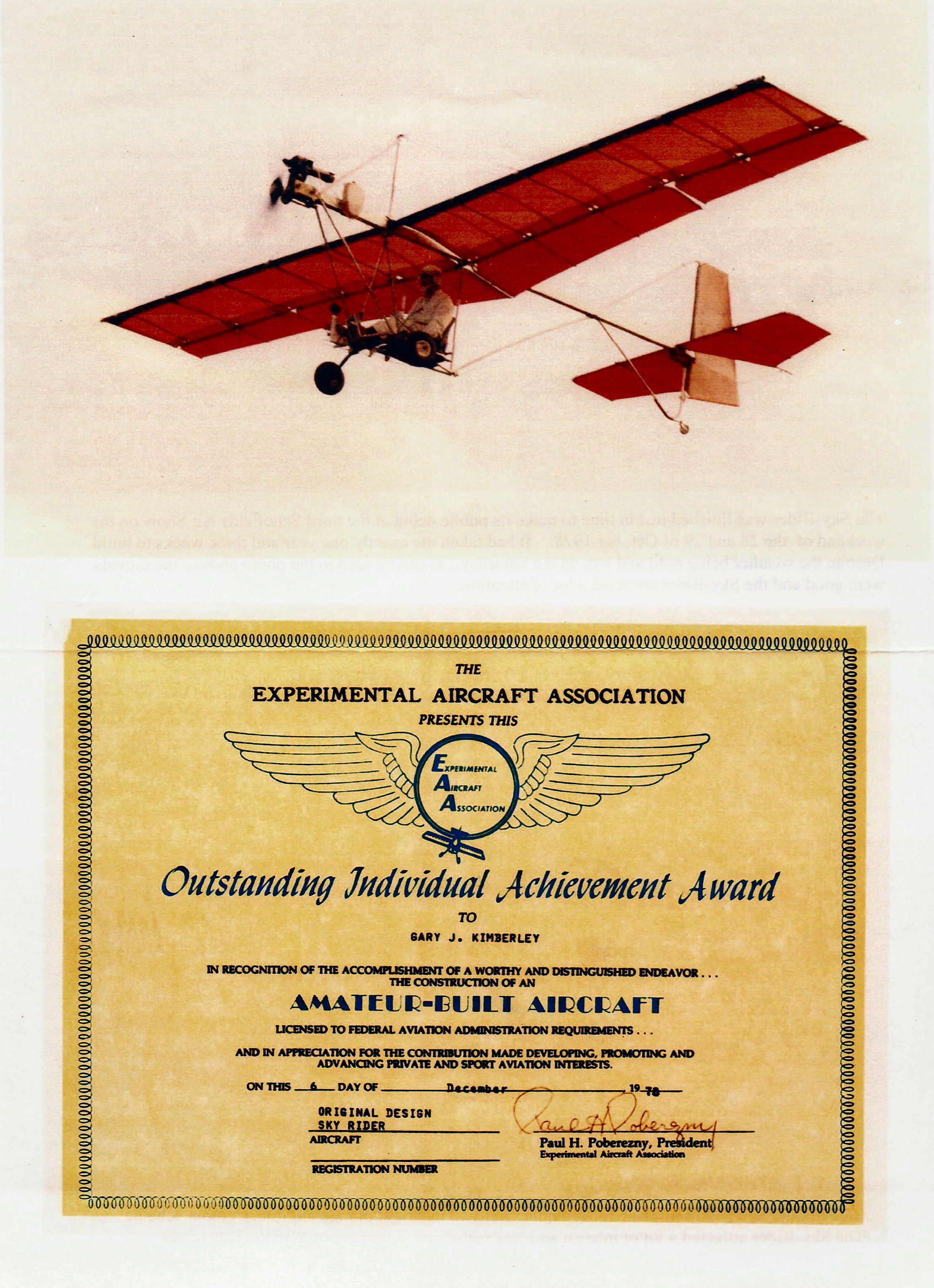 The Award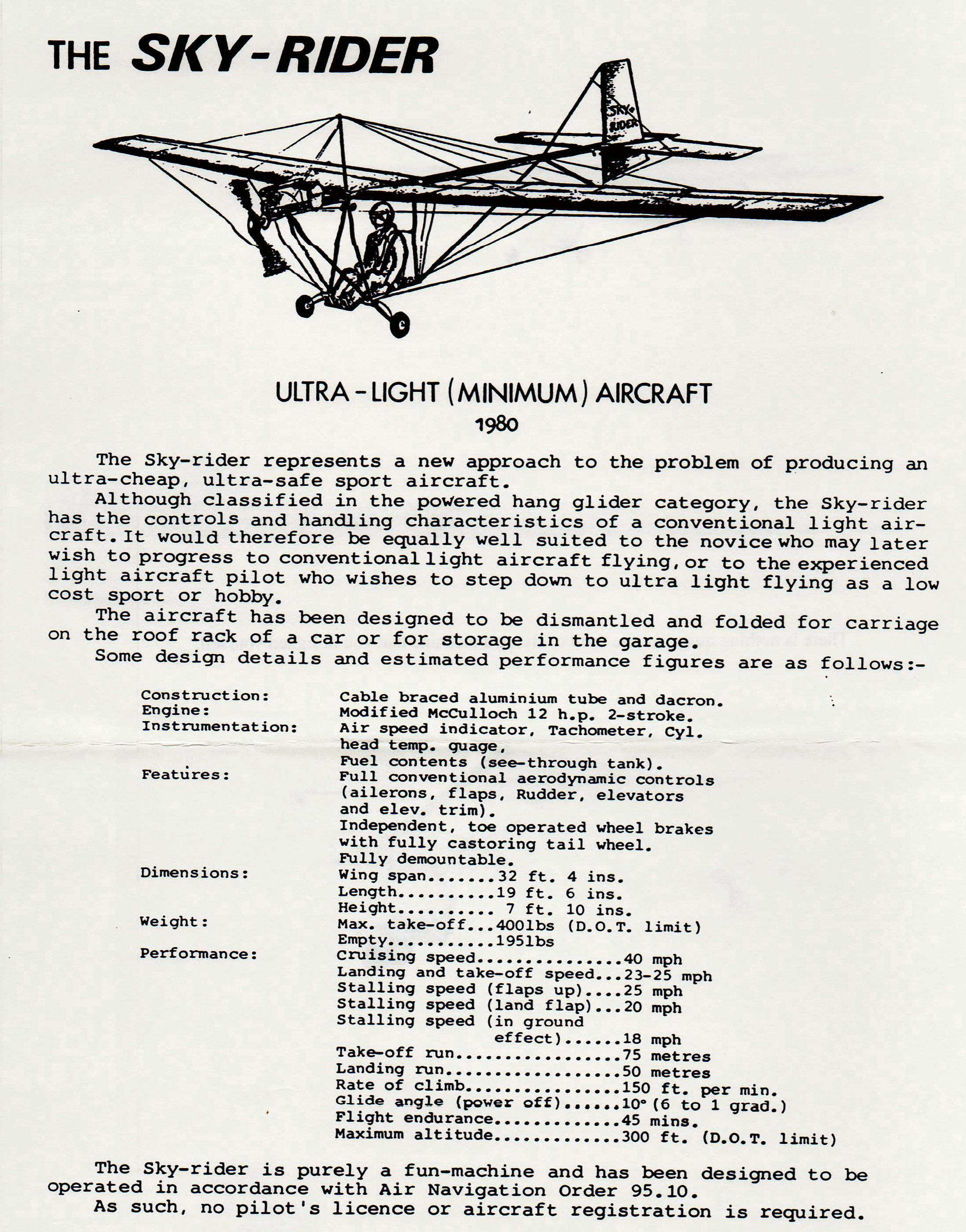 Sky-Rider Specifications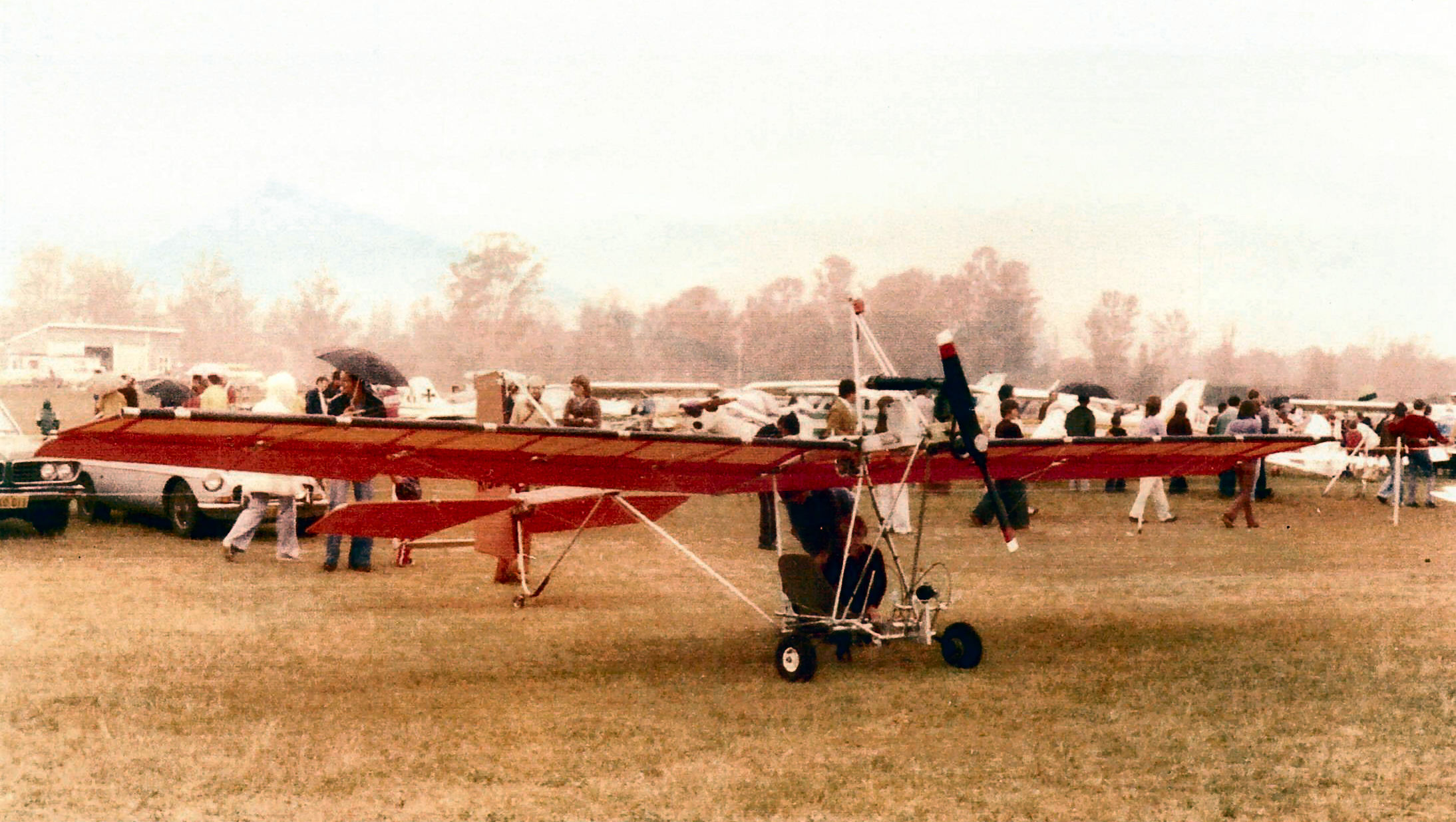 The Sky-Rider was finished just in time to make its public debut at the third Schofieds Air Show on the weekend of the 28th and 29th October, 1978. It had taken exactly one year and three weeks to build. Despite the weather being cold and wet on the Saturday, as can be seen in the photo above, the crowds were good and the Sky-Rider attracted lot of attention.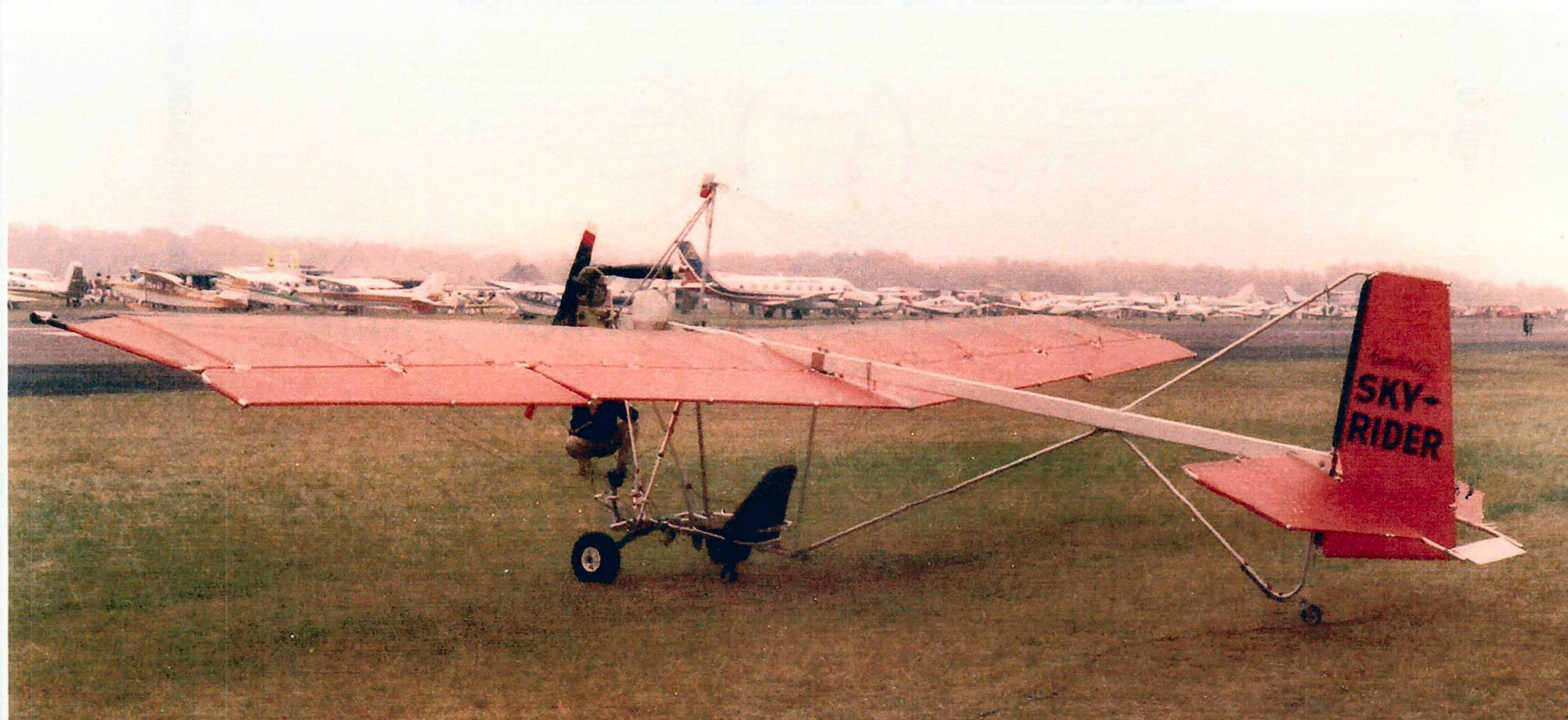 Being brand new, the aeroplane looked quite pretty in its bright orange and black colour scheme.
It attracted a lot of interest and was featured in a number of aviation magazines.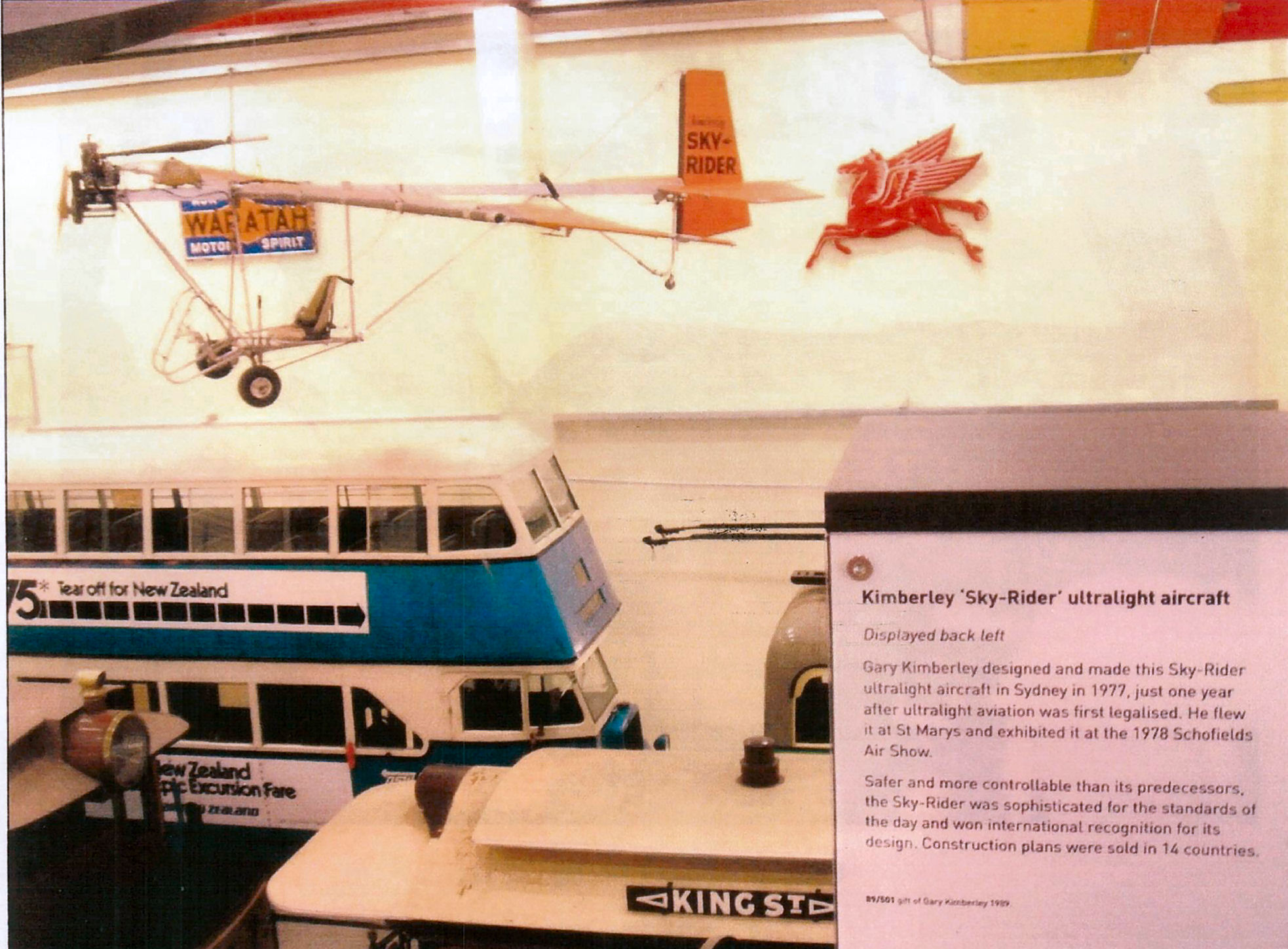 The Sky-Rider on display at the Powerhouse Museum at Castle Hill, Sydney
Presenting my book "The Australian Minimum Aircraft Story" to the Museum's Transport Curator, Ian Debenham.
13 July, 2007,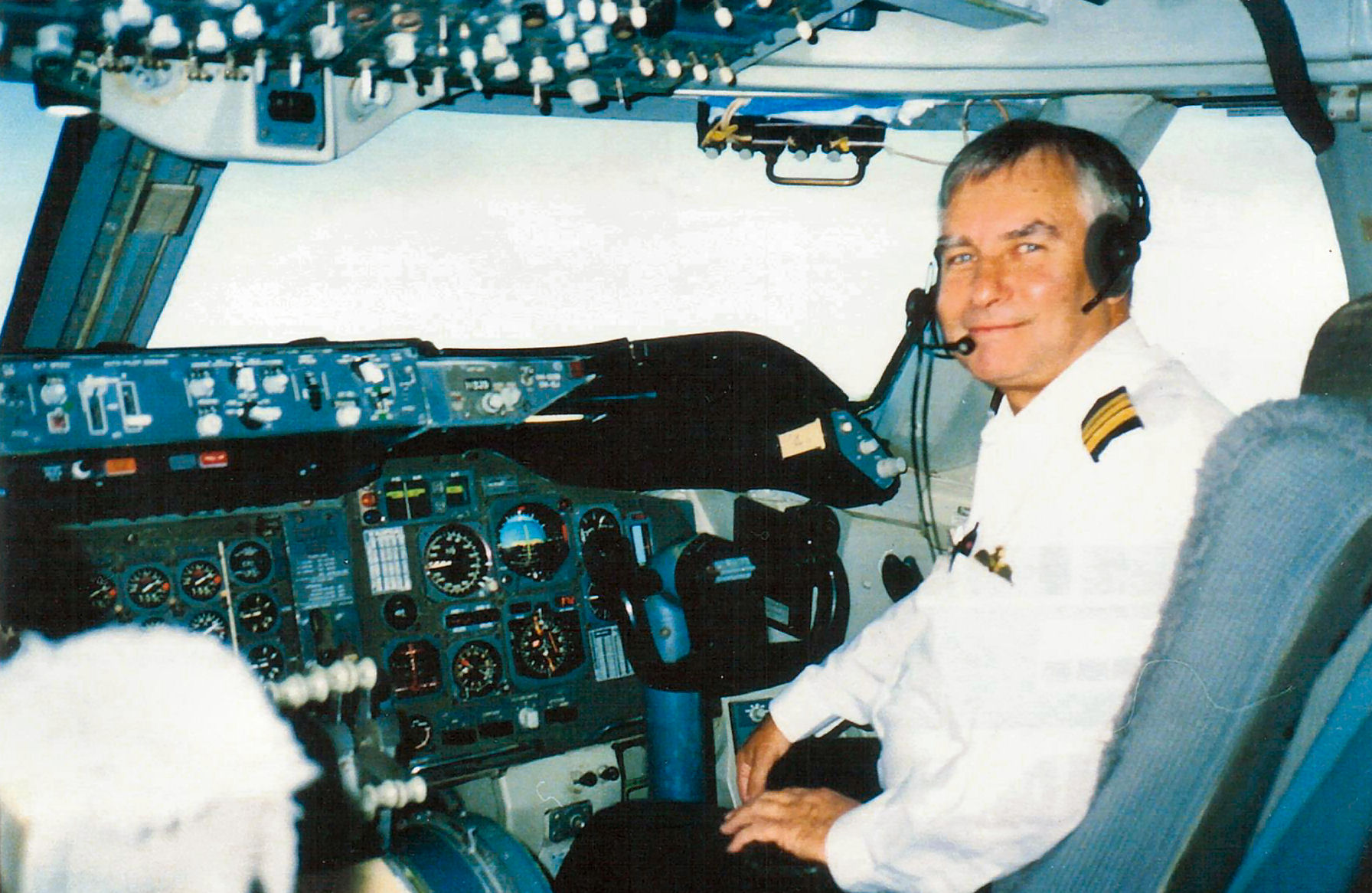 At the controls of something a bit larger - a Boeing 747