Jason asked if we'd like to have a look through his workshop on Macleay Island, which we of course did, and we were amazed at the quality of his work. Mike Rogers, who also lives on the Island and who happens to play the guitar, met us at the ferry terminal and took us to Jason's place and gave us a demo on several of the instruments. Plugged in they sound amazing.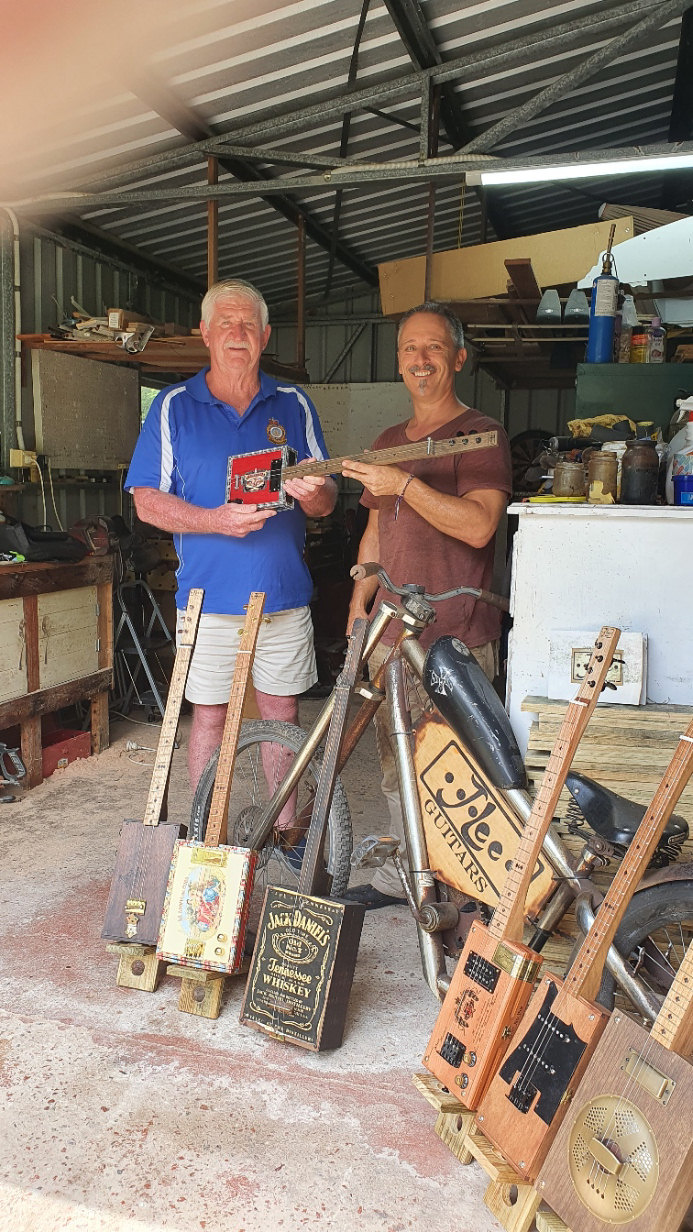 Jason will make you one to order, price will depend on your requirements but they are very affordable. If you don't win this one but would like to own one, you can get in touch with Jason via email (jleeguitars@gmail.com) initially, he will ring you back and you can tell him what you have in mind.
We are selling 250 tickets in this raffle, tickets cost $2.00 each and the winner's number will be drawn when I get back from my trip to Townsville to check everything is ready for Scootaville. That will be towards the middle of February - or earlier if we sell all tickets before-hand.
As the instrument is delicate, we're only selling tickets in the Brisbane and environs area (Caloundra down to Qld/NSW border) as it will be hand delivered to the winner.
If you would like the chance of winning this prize and of helping Legacy, please fill in the form below, and send your cost of tickets to the bank account below, making sure you enter your name on the remittance advice.
Click HERE for a demo sound of one of his guitars.