Saturday 31 March.
A1. Tour of Amberley. TBA (20)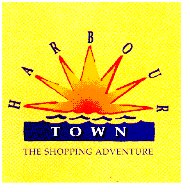 Meet at Anzac Square at 9.30am for 10.00am pick up in bus. Travel out to Amberley, takes about an hour each way, then it's a conducted tour of the base, check out a modern day radio section, both air and ground, lunch in the Airmans' Mess (to see what it's like these days), then back to Brisbane about 3.30pm. The costs will be notified in the Reunion Kit that will be mailed to you, and will depend on numbers, size of bus etc. We're still waiting to see what the cost of the meal will be in the Airmans' Mess, but from what we have been told so far it will only be about $7.50 each which is pretty good as it used to be about $2.00 30 years ago—though it seems the days of "a six pack at the back door of the mess" are long gone—pity!! Pay on the day. A big thanks to Wng Cdr Rob Lawson and to W/O Alan Goulding at Amberley who made it all possible for us.
OR
A2. Harbour Town $11.00 (15)
www.harbourtownshopping.com.au
For those not wishing to go to Amberley (wives/partners etc), enjoy a day at Harbour Town on the Gold Coast. This is a large shopping centre which has more than 40 quality brand outlets including David Jones, Oroton, Esprit, Cue, Table Eight, Calvin Klein, Colorado, Just Jeans, Polo Ralph Lauren, Bendon, City Beach, Mathers, Nike, Corningware, Mikasa and many others and where you buy direct and in some instances save up to 60% off normal retail. Bring your credit card.
Meet at Anzac Square in the City at 9.30am for 9.55am train to Helensvale. Bus from Helensvale to Harbour Town. Cost includes membership of Tourism Club which provides further discounts, tea and coffee all day and lunch at a restaurant of your choice. Catch train at Helensvale at 3.00pm for arrival back in Brisbane at 4.00pm. Cost does not include train/bus fares—pay those on the day.
B. Reunion $45.00 (60)
Even though we had booked the Ball-room at the Irish Club back in June of last year, in the middle of January this year they decided to give it to the Aust Rugby Union—they had more muscle than we did I suppose. So we went into automatic panic mode and started looking for an alternate. We've settled on the Bookys' Club in Creek St, same place as we had the mini-reunion in Oct 99.
Those that were at the '99 reunion will remember that the Club was a bit rustic and the service wasn't all it could have been either. Since then, they've spent a ton of money on the place, and smartened it up considerably. It's now excellent, and possibly the Irish Club did us a favour.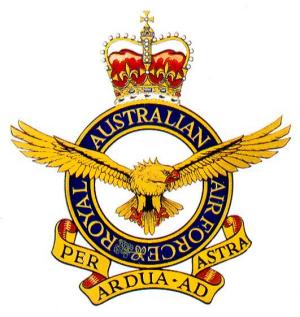 The $45 includes "walk around" finger food and a buffet dinner as well as all you can drink. John Broughton will MC the night, and as usual, he's got all sorts of "evil" things planned for us, as well as the opportunity of winning a bunch of "wonderful" prizes. Casual dress please...
It will start at about 7.30pm and finish about 12.30am.
Sunday 1 April.
A. March
Early in December we received a note from the Qld branch of the RAAF Association setting out their plans for the Sunday morning (1 April, 2001) march. Remember, this is the 80th anniversary of the formation of the RAAF, so there is a ceremony planned to mark the occasion. Those still standing after our Saturday night get together are most welcome to take part, and as we've mentioned previously, we hope to have ex radio brat Allan George (now a Grp/Cpt) to lead our lot, and John Broughton has promised to produce a banner. Arrangements are as follows.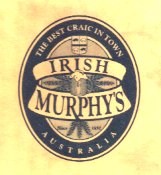 Assemble in George St outside Parliament House at 9.15am ready to begin marching at 9.30am. The march will proceed down George St and will finish with a ceremony which will take part, complete with the customary fly over, at the RAAF Memorial in Queen's Gardens on the corner of Elizabeth and George Sts, a site which someone very sensibly selected as it is just over the road from Irish Murphy's pub.
The march is for serving and ex-service personnel only, sorry no families, but they are most welcome to meet us at Queens Gardens.
B. Breakfast
The march and ceremony should be all over by 11.00am