Col Price.
We recently heard from Col Price (below left) who has retired after 36 years with the RAAF—he writes: From those rambunctious days at Radschool back in the mid 60's, I actually ended up making a full career in the Air Force, and now that I look back on it, it was mostly great with excellent people, training and an organizational culture. After joining in Aug 1965 to become a Radtech I eventually discharged as a Wng Cdr in Nov 2001, and I wouldn't have swapped the career for anything else.
| | |
| --- | --- |
| | Col Price (left) with Peter Kensett and Trev Benneworth, in Geelong in 1966 |
I was commissioned as an AEO in early 1968 and was posted to Townsville for about 5 years to fly on the SP2H Neppy. That was a lot of fun, and to quickly summarize the rest of my career, I was flying on the HS748 nav trainer out of East Sale, numerous staff jobs and courses in Canberra, Edinburgh and Glenbrook (Sydney), then back to flying in the P3 out of Edinburgh. In the early 90's I survived an exchange posting with the US Navy at a place called Moffett Field just south of San Francisco, then finished off in Canberra at the Aerospace Centre developing strategic doctrine for the Air Force.
In 1972, on a posting from Townsville to East Sale, I married my wife Maureen, and we're still married. (It's surprising the number of blokes that still are—tb). Our two children were born at the Gippsland District Hospital (is it still there?) but have now flown the nest, and Maureen and I are about to sell up in cold old Canberra and move to God's Country—Queensland—to buy and settle down at last. I need to get back to the warmth and into some serious surfing again.
I fondly remember a lot of the blokes from Radschool—most were rebellious ratbags, but a hell of a lot of fun. Some of the things we got up to back then seem to have become embellished with the years and surely couldn't be as outrageous as I remember them, (They bloody were—'cos I was there too—tb). Names that spring to mind from back then are, Graeme Benthien, Pete Shoutens, Alan O'Connor, John Butler, John Mathwin, Ian Turner, John Riebling, Paul Frost, Wayne Ison, Evan Wyatt and radtechs like Brian Warner, Dave Maxwell and Jeff Day who also remustered to AEO. There are many more whose names I can't remember, but their faces are clear—scarey. Those sort of characters just don't seem to be around anymore—maybe it was just the 60's that did it to us………
Anyway—keep up the great work of keeping us strung together in some form through the newsletter. I hope to catch up with a bunch of you now that I am released from the shackles of Ronny RAAF.
Good to hear from you Col—don't forget the next reunion on Anzac Day 2003—and you're right—it was fun.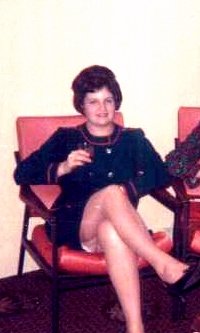 Jenny, who used to be at Laverton in the mid 60's, has been on the sick list for the past few months, but we now hear she's on the mend and should be back to her old happy smiling self very soon.
In her younger days (shown at left) she was known as Jenny Wren, but she married and moved to the West where she now lives. We hope she's well enough to come to the reunion next year.
We hear she and husband have just bought a 4x4 and a poptop van—so next April, all being well, we hope to see the van hitched up and heading for Brisbane.
The way it was.
On the 28 March 2002 the last airworthy Boeing 307 Stratoliner crashed short of the runway at a place called Elliot Bay in the USA. It had recently been restored to its original condition and was being flown so the crew could practice takeoffs and landings and shake out any mechanical problems.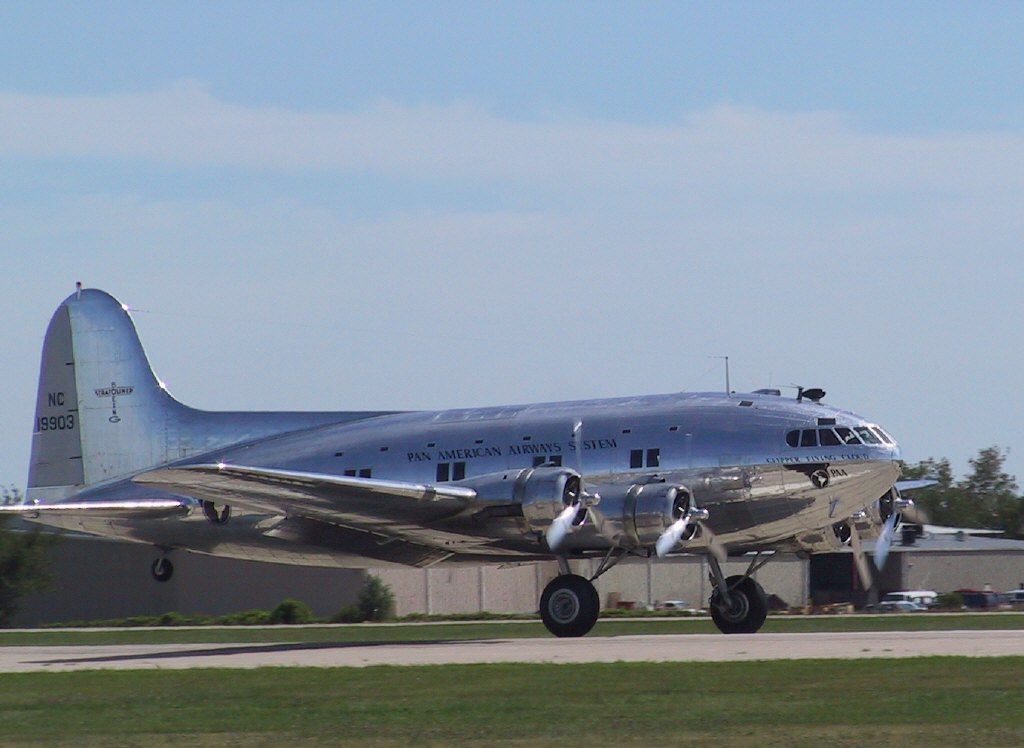 It flew to Everett-Paine Field and on takeoff there, the No. 3 engine surged briefly. It returned to normal, but the pilots decided to abort the rest of the practice and return to Boeing Field. On approach it appeared that the left-main gear had not locked down, so the approach was aborted and the plane circled while the flight engineer manually cranked down the wheel. The pilot then resumed the approach when the No. 3 engine again sputtered and lost power. Shortly afterwards the other three engines failed as well. (Fuel tanks full of air—perhaps). The pilot then ditched the aircraft in Elliott Bay, just offshore.
The day after the accident, the aircraft was lifted from the water, however, it is uncertain if the plane will be restored to flying condition again. The 307, which first flew in 1938 was the world's first high-altitude commercial transport, the first four-engine airliner to enter scheduled domestic service and at the time set new standards for speed and comfort. It was based on the B17 bomber and its pressurized cabin allowed it to cruise at 20,000ft, higher than any other air transport of its time. Its circular fuselage provided maximum space for the five crew members and 33 passengers, and the nearly 12-foot-wide cabin had space for comfortable berths for overnight travellers.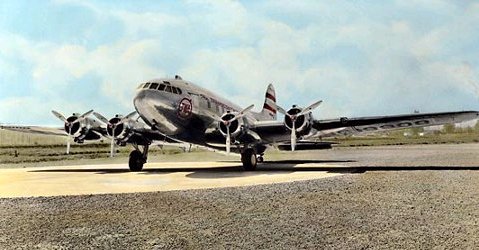 The Stratoliner, which was a tail dragger, was the first aircraft to have a flight engineer as a member of the crew, with the engineer being responsible for maintaining power settings, pressurization levels and other subsystems which left the pilot free to concentrate on stuff like flying and landing the aeroplane.
Only 10 were built, with production stopped at the onset of WW11. For the tech heads, it had a maximum speed of 395Kph, would cruise at 350Kph, had a ceiling of 26,000 ft and could carry 38 people over a range of 3,846 klms.