Radschool Association Magazine - Vol 35
Page 3
Privacy Policy | Editorial Policy | Profit Policy | Join the Association | List of Members | Contact us | Index | Links | Print this page
Page 3 Girl.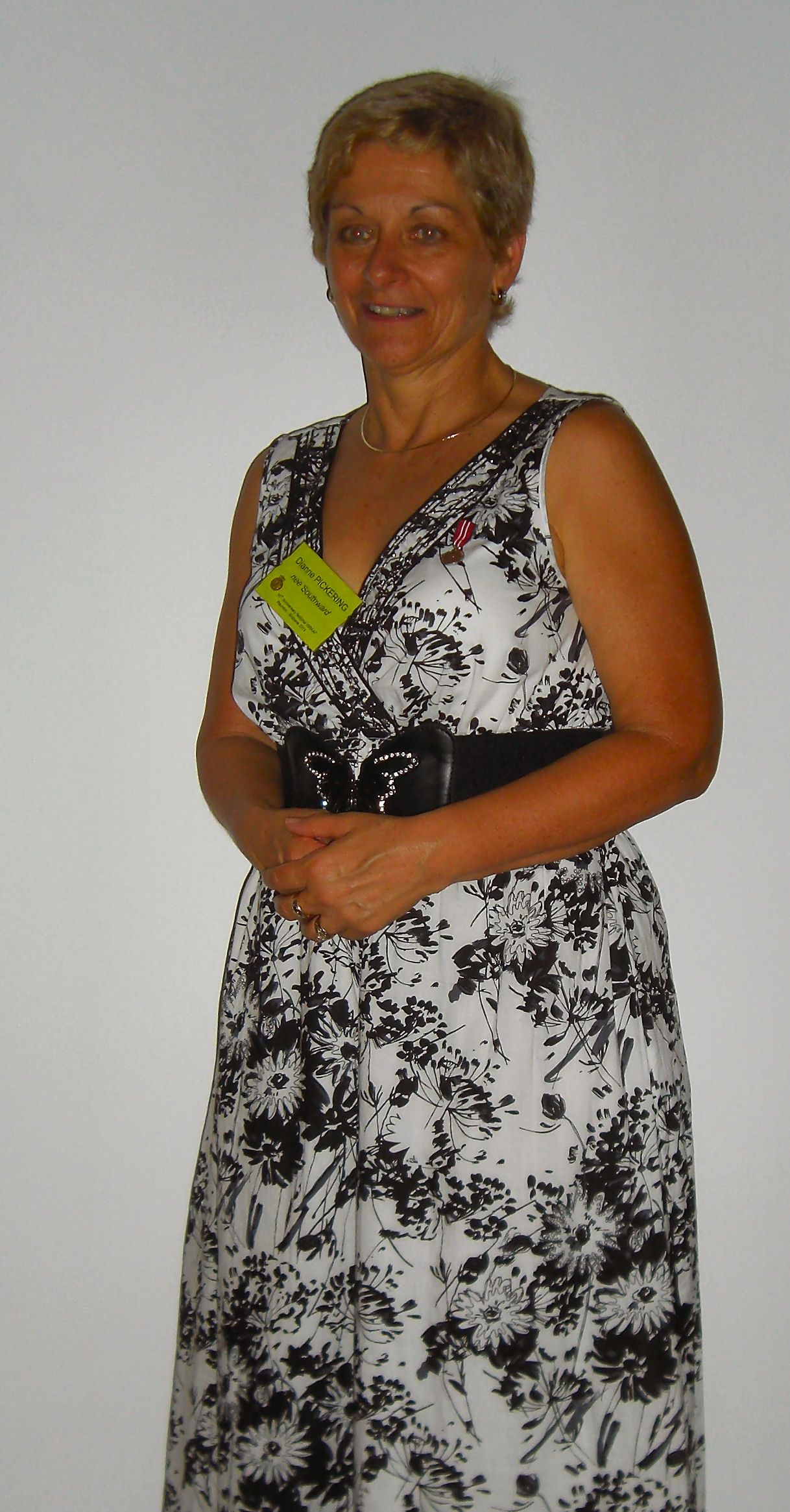 Our delightful Page 3 girl this issue is Dianne Pickering (Southwood). Dianne is currently the President of the Queensland Branch of the WRAAF association. She is a FNQ girl, coming from up near Townsville and joined the RAAF on the 31st August, 1970 when, with a bunch of other girls, she headed off to Edinburgh to do her Rookies. After Edinburgh, it was over to Laverton for the Telephone Operator Course then as a real WRAAF person, it was off to Fairburn in Canberra where she stayed from 1970 to 1974.
She says:- "In 1974 I was posted to Op Com, Penrith. I was promoted to Sergeant during my time there and I also got engaged to be married to Doug Pickering and in March 1975 (but who's counting??) we were married in Ayr, Nth Qld. As Mrs Pickering, I was posted back to Fairburn as Sergeant in charge of the Switchroom.
In 1977 Doug was posted to Egypt with the United Nations for 6 months, on his return he was posted to RAAF Base Pearce. As I wasn't posted, I elected discharge in Pearce in 1978. I was heart broken that I had to get out.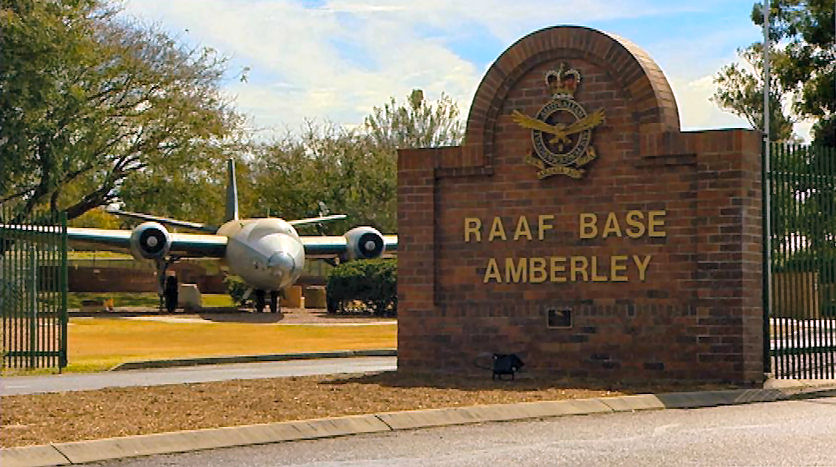 In 1979 our first daughter, Kirsty, was born in Perth and then in 1980 we were on the move again with Doug being posted to RAAF Base Richmond. In 1981 our second daughter, Erin, was born. We had just got settled and we were on the move again.
This time we were off to Melbourne in 1984. We loved living in Melbourne as the girls started school and we made some really good friends but just as we got really settled we were off again, this time to Amberley.
So in 1988 we packed up again and moved up to Amberley. Once again be got settled and we decided to buy a house at Bellbowrie, this was it - no more moving. We moved in to our house in Bellbowrie in 1998.
Doug was now a WOFF and we had decided that when the girls started school we would look to settle in one place to give them a stable education. In 1990 Doug decided after 25 years in the RAAF he needed a change and he went to work for the Tax Department. Where he still is after 20 years.
We are settled now still in Bellbowrie. The girls have both left home and after they have travelled the world, live nearby.
I have had 2 jobs since we have been living in Bellbowrie. The first one was with Coles, where I was the Customer Service Manager for 17 years. I have just finished working, after 5 years, for Healthy Inspirations which is a Ladies Exercise and Weight Loss centre. At the moment I a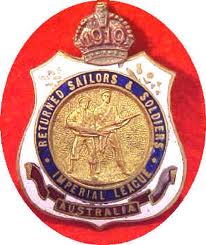 m doing my Cert 3&4 in fitness and I hope by the end of 2011 I will be a Personnel Trainer.
I have been a member of the WRAAF Branch for a number of years but in the last 4 years I have been the Treasurer for 1 year and the President for the last 4. I really enjoy meeting all the ladies ever couple of months as they have some great stories to tell. I have also just been elected Vice President of the Kenmore/Moggill RSL.
I feel that I have had a great life and it was the best thing I ever did as a 17 year old living in a small country town deciding that I wanted to join the Air Force.
My parents always told me to do what I wanted to do and I am so pleased they encouraged me to do so.
No 5 Plotters Course - 1957.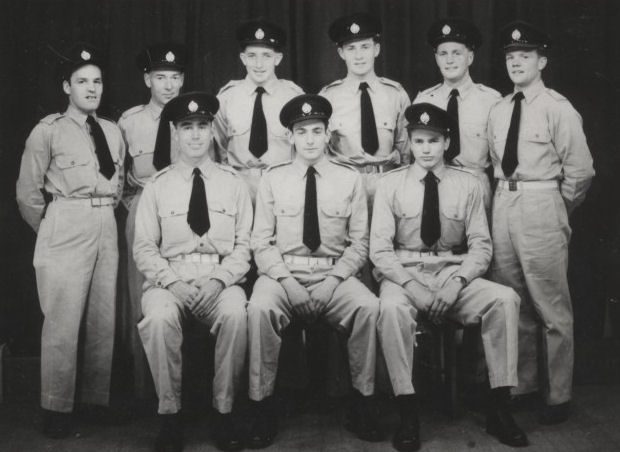 Standing L-R: Gus Gibbons, Instructor, Frank Musgrave, Ted Feenhy, Joe Tolley, Bruce Ryan.
Seated L-R: Ray Collins, Bill Kelly, Tony Piepers.
My neighbour knocked on my door at 2:30am this morning, can you believe that?? - 2:30am
Luckily for him I was still up playing my Bagpipes
69 Teleg.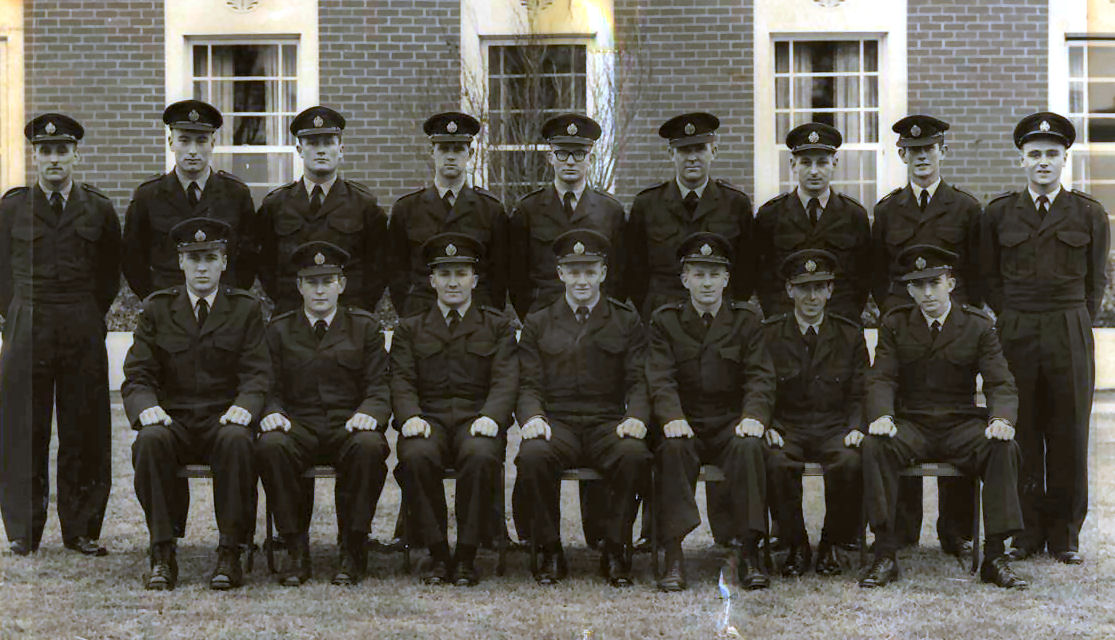 We had the photo above in our last issue but didn't have the first names of the blokes, so we asked Stephen Sounness if he could help. He didn't let us down, and we've amended Vol 34 to show all the names. Click the photo for the update
26 Appy – 1972 to 1974. (Click the pic for bigger view)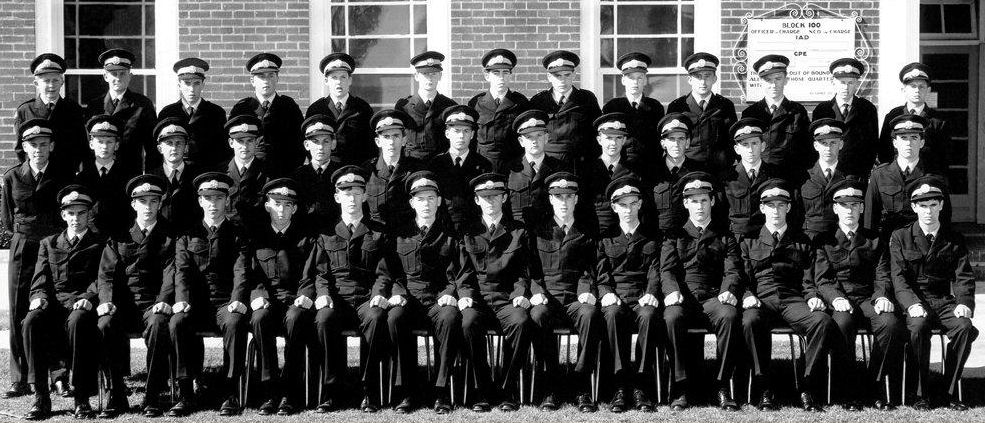 Back Row L-R: Phil Sims, Gary Brighton, Rob McKay, Paul Droscher, Chris Smith, Phil Wiggins, Brian Hunt, Brian Collins, Peter Willows, Peter Ralph, Peter McAndrew, Ray Taylor, Peter Harry.
Middle Row L-R: Peter DuMoulin. Peter Howman, Graham Crossley, Bill James, Paul Ibbitt, Brian Dittman, Roger Hoffmann, Steven Armstrong, Peter Evans, Darian Childs, Glen Hardy, Steve Dickeson.
Front Row L-R: Ed Fudala, Dave Ball, Ian Champion, Graham Roberts, Norm Hoy, Mick Stockey, Chris Turner, Chris Roberts, Steve Dench, Col Stannard, Brett Philipson, Lindsay Patterson, Paul Daniels.
Darwin 1961.
This group of good looking girls, all done up in their drabs, were in Darwin in 1961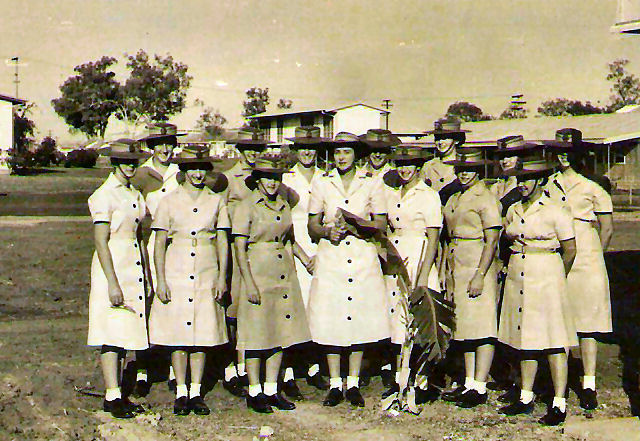 Back Row L-R: Jan Harrison, Carol Lidstone, Sue Evans, Ann McDonald, Gail Mapstone, Daphne Schofield and Dawn Coppard.
Front Row L-R: Carole McDonald, Regina O'Sullivan, Pam Selby, Sqn Off Eleanor Brett, Flt Off Margaret Baxter, Josie Long and Babs McDonald
We think we have the names right, if not, would someone please correct us.

No 9 CommsOp Admin Course 1983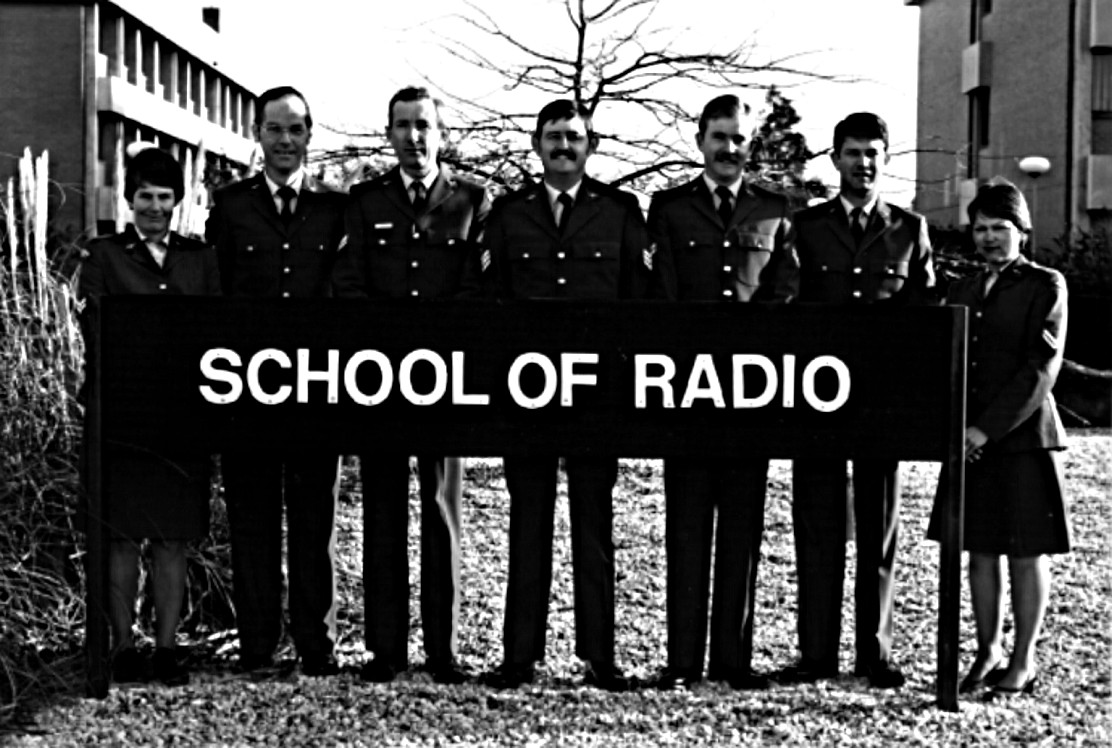 Kay RICHARDS, Wayne RANGER, Sandy MATHERSON, ??,
Dennis "Mouse" GRAHAM, Ian COOKE, Judy HODGE.
19A Appy Instruments.
These lads were on the 19th Appy intake (the Snails) at Wagga and graduated in June 1967.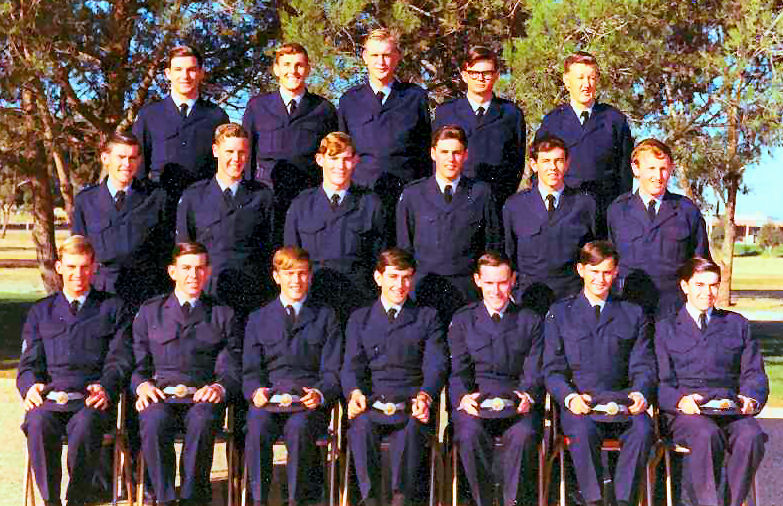 Back Row L-R: Donald Beardmore, Howard Howard, Trevor Blewitt, Daryl Dawes, Ian Joss
Middle Row L-R: Graeme Hickman, Gordon Browne, Brian Jones, Malcolm Hugall, Kevin Baff, Gregory Condell
Front Row L-R: Bruce Hart, Evan Jenkins, John Johnston, Richard Hagar, Robert Doudle, Michael Gnezdiloff, Michael Churcher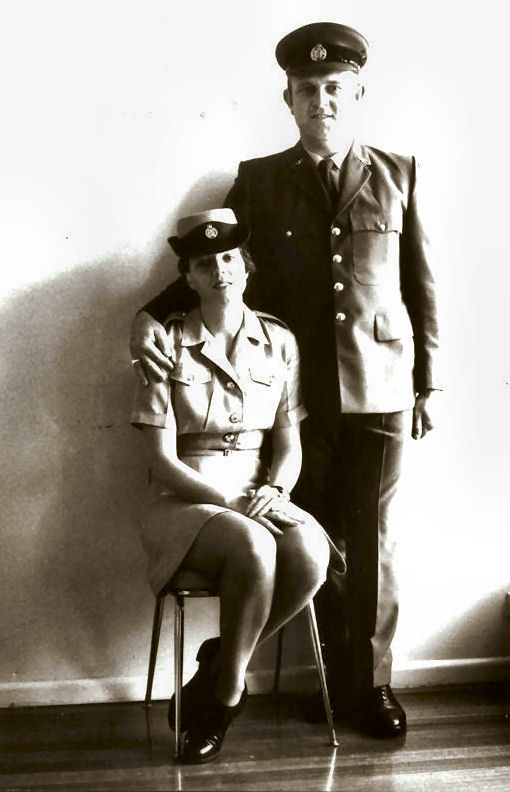 Roy and Sharron (Fishlock) Sharp at Frognall, 1972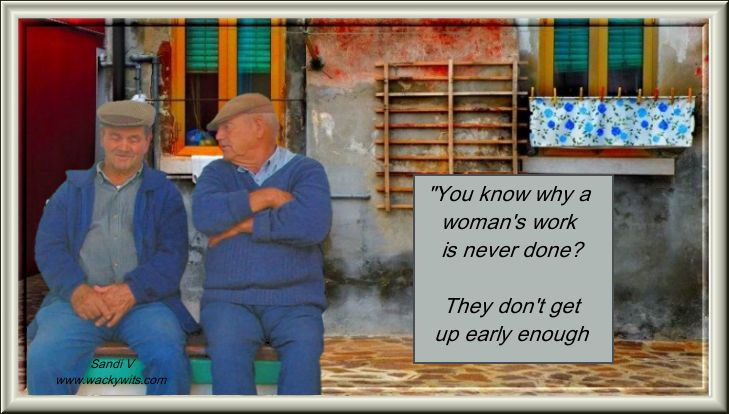 No 1 CommsOp Course 1977
Unfortunately we don't have any first names, but surely someone will be able to help..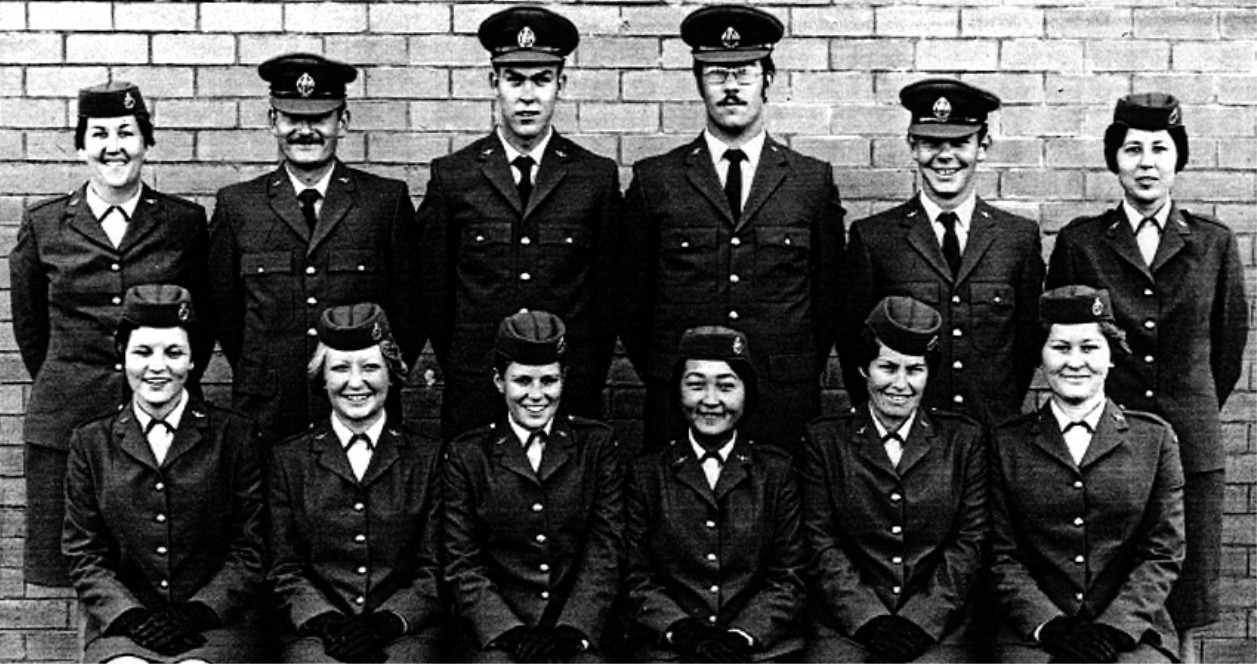 Turnbull, Sandy Sanmann, Mitchell, Rowan McGregor, Clark, Ramsay
Haack, Wendy Turnbull, Lindy Wembridge, Caroline Forday, Judy Hodge, Helen Senior.
33 RMT.
John Aylmer sent us this photo of 33 RMT which graduated from Laverton in July 1969. He's not sure of the names any more, but he's top left. Others in the photo are Laurie Calvert, Vince Stanton, Steve Everett, Neil Windsor and Charlie Moore. The RAAF obviously took these photos every seriously, notice the quality of the sign…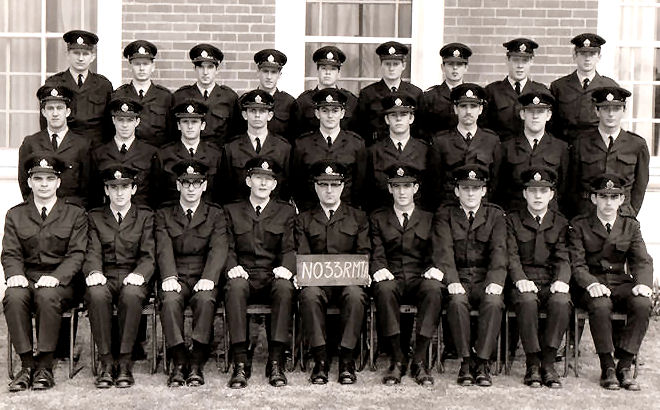 Can anyone help put names to faces??
103 Telegs.
Mick Conyard got in touch, he wanted a photo of 103 Telegs, well, we didn't have one, but we knew someone who might, so we got in touch with Steve Sounness and sure enough – here it is. Douglas Barthelson gave us the names.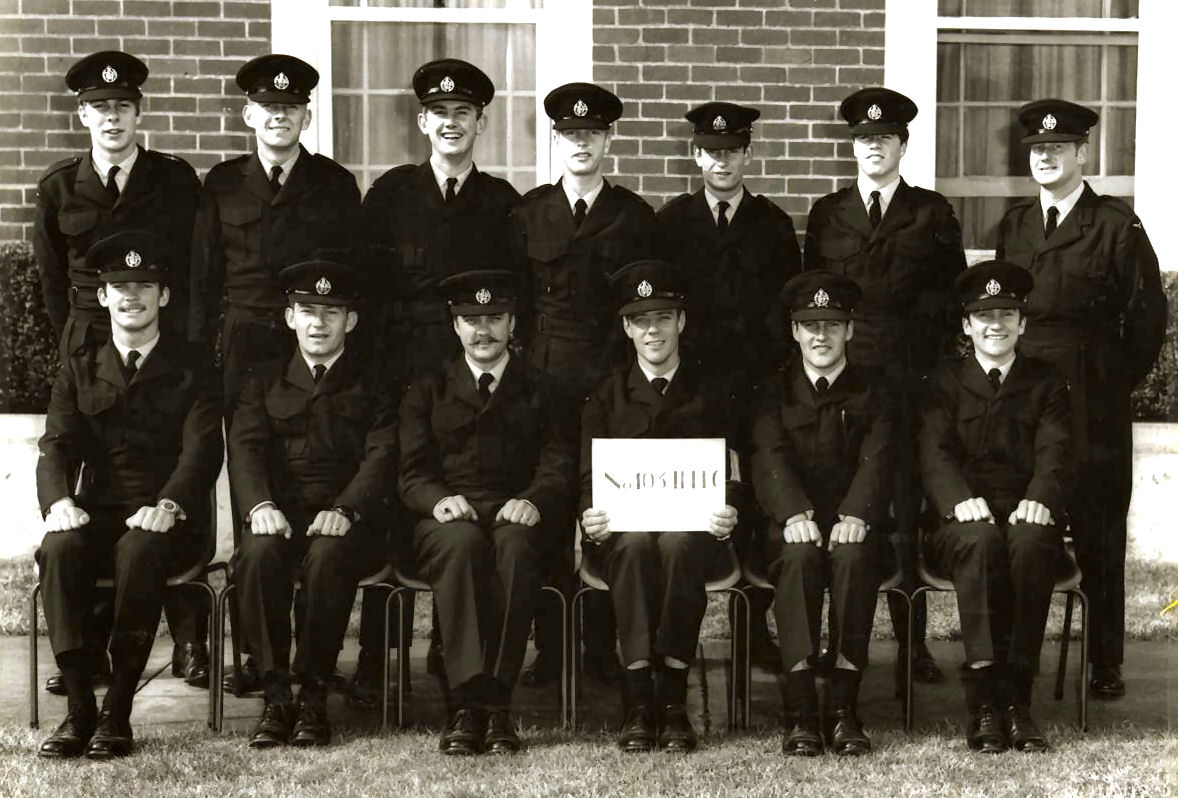 Back Row L-R: AC Gersbach, AC Nossiter, AC Ron Tierney, AC Mick Conyard, AC Pat Bannan, AC Jim Melrose
Front Row L-R: AC Duxty, AC Stu? Garfath, AC Mal Collard, AC Mudge, AC Rawlings, AC Castledine
Back Go to page: 1 2 3 4 5 6 7 8 9 10 11 12 13 14 15 16 17 18 19 20 Forward