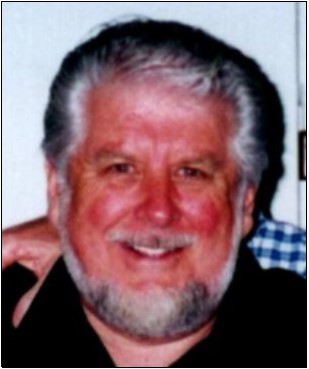 The F 111.
John Harris continues his memories from 1967 when he and others were sent to the US to learn about the F111.
After Vegas, Roy Dash and I were off to Keesler Air Force base at Biloxi in Mississippi. Roy by air while I hitchhiked. I had some very exciting moments too numerous to describe. After being rolled by four or five border natives in a bar on the Mexican border I managed to hitch rides to New Orleans and survive on the four dollars of change that I had remaining. I arrived in New Orleans at the start of Mardi Gras, known as the biggest free party on earth, and which is really something else and I was able to share the only room available with two visitors from South Africa. Fortunately the banks were still open the day I arrived and I was able to convince the manager to cash a cheque for $100 drawn on the Washington DC Bank account that the RAAF had opened on my behalf. The Mardi Gras was just too exciting to leave so I stayed a few more days and then reported to Biloxi, eighty miles away, just two days AWOL. Luckily for me, I was able to con the young Lieutenant in charge of the foreign training office into believing that there had been other errors in training dates like the one in Clovis and that I didn't mind joining my original class with Roy and I would dedicate myself to catching up by working through lunch breaks etc. (Believe anything—the Yanks… … )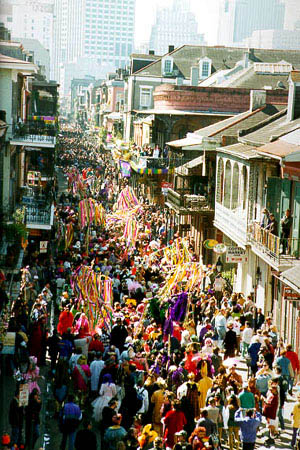 This Biloxi Training was for Micro Modular repair and dealt mostly with soldering (the Yanks pronounced it soddering) using a jeweller's magnifying glass and different types of soldering irons and tiny chips on circuit boards. Many years later, I used this knowledge to train Xerox technicians, who worked for me, to properly repair circuit boards which saved our company thousands or dollars. I was surprised how little most technicians know about soldering. Biloxi had a significant number of night clubs and bars that were OFF LIMITS TO MILITARY with large signs posted above the doors. MP's were busy checking these clubs every night to arrest violators and to stop fights with civilians.
The New Orleans Mardi Gras in full flight.
When we reported to Kelly AFB in San Antonio for depot overhaul experience, I heard one of the clerks mention to another that there was little accommodation left for foreign students. I saw the chance to live off base and enjoy the $27 a day allowance, but I had to convince Roy of the benefits. Roy was very cautious by nature and worried about finding a place to live and transportation. I promised to buy a car that weekend and that I would pay for any taxi fares needed to get to and from work. When I tossed in that I'd also do the shopping and the cooking he gave in and we set up house. Then I had to obtain the necessary chit stating that there was a shortage of military quarters from the training office. We were able to find an inexpensive flat near the base and I bought a Studebaker that turned out to be very reliable old bus for the 5 months that I had it. After 5 months of off-base allowance and my normal pay, which finally caught up with me in the 11th week, I had saved more than I had accumulated during my entire marriage.
At Kelly AFB I joined a softball team as the only Anglo (white man) in the team. I had wanted to play baseball, but locals explained that if I had never played before I wouldn't get into a team and that I should start with softball. The only person in the team who spoke English to me was the captain/coach who worked near us at Kelly. I attended practice only once before playing my first game. Since I had come from contact sports like Rugby League and Union plus a bit of Aussie Rules, I made a quick decision in the heat of the game to flatten the short-stop who was standing in my path between bases. I had no sooner knocked him over than I was surrounded by 30 or 40 Mexicans screaming in Spanish. My captain came to my rescue and after a heated debate in Spanish I was discharged from the game without injury. Since the other team members had been so unfriendly to their new gringo (me) I was able to win several large bets on ten pin bowling a couple of weeks later. They still think that Australians learn new games quickly but I didn't tell them that I had played competitively in an Ipswich Bowling League for a couple of years.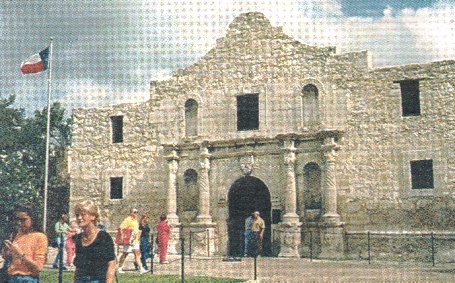 This replica of "The Alamo" was built not far from San Antonio for the 1950's John Wayne film.
The area is now a popular tourist destination and is known as the "Badlands".
My immediate boss, Flying Officer Bob Howden, came to Kelly to check on our training for a couple of weeks. Bob got a mention in the local San Antonio newspaper (now owned by Murdock) when he ordered "Steak & Eggs" and the waiter thought that he asked for "Stack & Eggs" so Bob received a stack of pancakes and eggs. Bob and I drove into Mexico, 150 miles away, for a weekend with the intention of buying some Mexican souvenirs and spending two nights at a motel. By midnight the first night both of us had spent most of our money and didn't have enough to stay one night. We drove back to San Antonio along a country farming road and stopped several times to drink with the locals in some raunchy bars with dirt floors (true..). Now that I have lived in the States for 29 years, I shudder at the risks we took that night. That night Bob and I also practiced drawing and firing our pistols and gun belts that we bought in Mexico. We had a car full of sombreros, ponchos, cowboy boots etc, etc. After Bob left, I continued wearing blue jeans and cowboy boots to work, which seemed to be the common dress of most civil servants who work around us at Kelly AFB. This is when I first grew a beard which seemed to go well with my cowboy uniform of the day. A few weeks later, we all received a friendly warning from Sqn Ldr Philpot that any RAAF caught by Australian customs with guns or flick knives would be in serious trouble so Bob and I quietly sold ours to our Yankee mates.
On two occasions I was apprehended by security guards for asking technical questions in high security areas. For example; I noticed a trolley loaded with about 40 of the decoders for the APX 6 SIFF system that all had unrepairable tags attached. In Australia we wouldn't throw away these small decoders (K640, I think) which cost over $7,000 each so I asked a few questions about their servicing procedures and what codes they were using. I was quickly escorted to security headquarters by three MP's and questioned about my interest for two to three hours. Another time Roy and I were detained by MP's for quite a while because we were wearing RAAF overalls with unfamiliar rank. During the first week I was in San Antonio, I accidentally met a lady who later became my wife and we were married in Ipswich a year after my return to Amberley. On the return flight to Brisbane, I flew with Roy, Kev (The Beast), his wife Bernie and Carl Sandford. Kev and I played cards for the entire trip (22 hours) and I don't remember him speaking to his wife for more than two minutes. I know that she was a little upset and I'm sure that he heard all about it more than once after he got home.
Next issue, John concludes his story of his time away with the F111, and we learn of the frustrations felt by the blokes who came back to Australia, after being away all those months, but who never worked on an F111 again.
As a postscript to John's story, Toby Payne from NQ recently told us of the passing of Kev Bettiens. Kev died of cancer just over 2 years ago; he is survived by his wife who now lives in Bundaberg.