The Lightburn.
During the 60's, and early into the 70's, the one piece of apparatus that more than anything else kept the RAAF's fighting men in tip top condition, was the Lightburn Twin Tub washing machine. This cream coloured piece o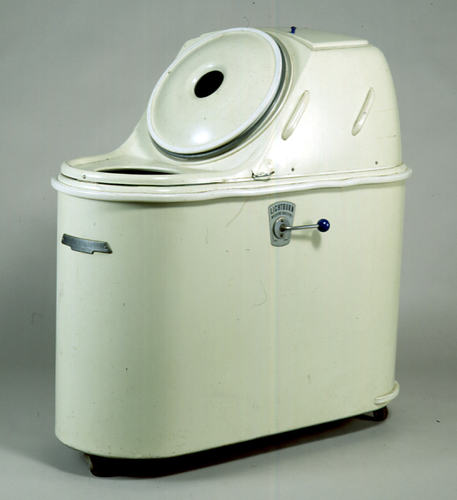 f machinery, which was an absolute delight to use, could be found lined up in number on most bases, in the vicinity of the Airman's living quarters.
Being such a sophisticated piece of machinery, it was not uncommon to find one, two or more of these apparatii to be temporarily bung, waiting for some loving TLC from the Barracks elecos, and this necessitated those wishing to make use of its unique powers forming a queue at the washroom door.
Nearly always supplied with about 10 feet of green garden hose, which had the dual role of filling the machine with w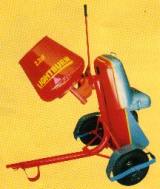 ater, or spraying rinsing water into the spinning chamber, these electrically powered machines would uncomplainingly sit for days in half inch puddles of water while grateful blokes went about their tasks in bare feet.
Lovingly designed and built by that forward thinking Adelaide company, Lightburn, it was said uncharitably by those that should have known better, that the TT was designed around another of the company's icon's—the cement mixer. We feel nothing could be further from the truth, as this same company earned immense adoration from the motoring world in 1963/64 for its originality by building the unique sporty little roadster the Zeta, one of the few cars ever built that was equally as fast in reverse as it was in a forward direction. To go backwards one had only to stop the car, turn off the 354cc 2-str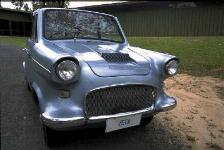 oke Villiers engine, then start it again in the opposite direction—what could be easier, or smarter, than that?? It was such an exciting vehicle for its time that the company was forced to built a total of 343 of them just to meet demand.
It was all well and good for SOCOG to trot out Paul Hogan and others as Aussie icons at the recent Olympics, we feel though they missed the boat. What was missing from the line-up was a 65ft inflatable effigy of the Lightburn Twin Tub, on wheels, being towed around the arena by a big yellow Clarkter driven by a bunch of blokes in blue overalls.
The world would have really noticed that!!